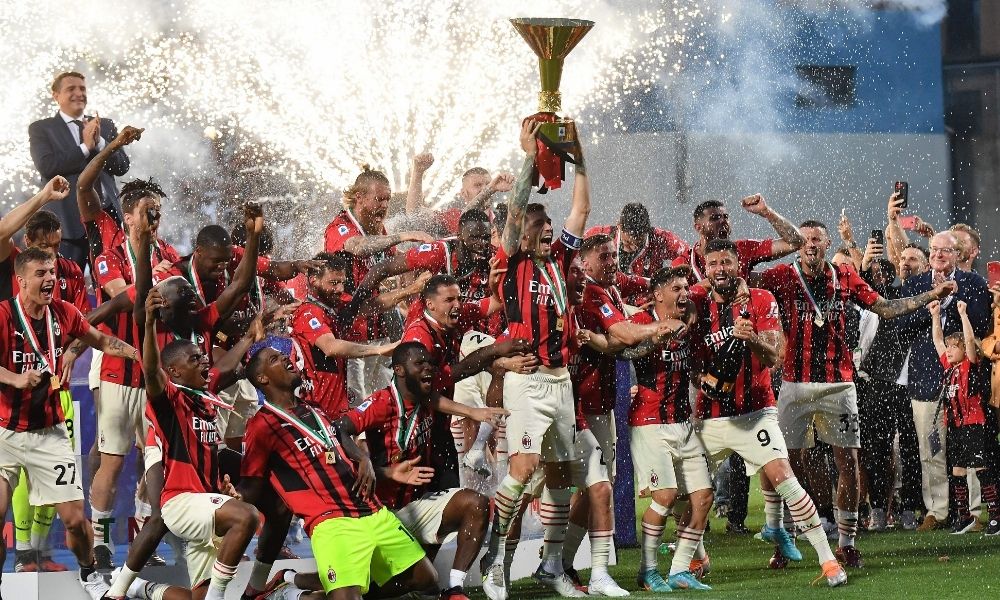 AC Milan close to €1.3bn for RedBird takeover, reports say
RedBird entered the ownership race earlier this month
The Elliott Management group remains a minority shareholder
---
US private equity firm RedBird Capital Partners is set to buy Italian soccer champions AC Milan for 1.3 billion euros ($1.4 billion), according to Il Sole 24 Ore.
The Italian financial outlet reports that redemption fees could potentially reach 1.8 billion euros ($1.9 billion) over the next few years.
RedBird made a late decision to join the race for the takeover of new Serie A winners on May 5, after Investcorp's announced initial offer of €1 billion ($1.06 billion) seemed to put the Bahraini investment manager firmly in pole position.
According to La Gazzetta dello Sport, the decision of Gerry Cardinale's company to increase the offer up to 1.3 billion euros and to have the possibility of closing the transaction without taking out a loan has allowed RedBird to go forward.
Investcorp was reportedly ready to raise its offer to as much as 1.2 billion euros ($1.28 billion) to acquire Milan. However, this would include 400 million euros ($427 million) in loans and 800 million euros ($854 million) in equity.
Il Sole 24 Ore says the acquisition of RedBird would see Elliott Management, the fund manager that has managed the club since 2018, remain a minority shareholder.
For Elliot, who oversaw a return to fortune at Milan as this season saw the club claim their first Serie A title since 2011, such a deal would allow them to see the benefits of a potential move to a new stadium in the years to come.
RedBird has other footballing interests, having invested $750million in Liverpool's parent company Fenway Sports Group (FSG) last year in a move that saw the National Basketball star Association (NBA), Lebron James, become part owner of the Premier League club.
The capital company also owns a 15% stake in the Indian Premier League (IPL) franchise Rajesthan Royals, worth approximately $37.5 million. RedBird also owns shares in OneTeam Partners, Lebron James' production company SpringHill, and the New York-area YES network.