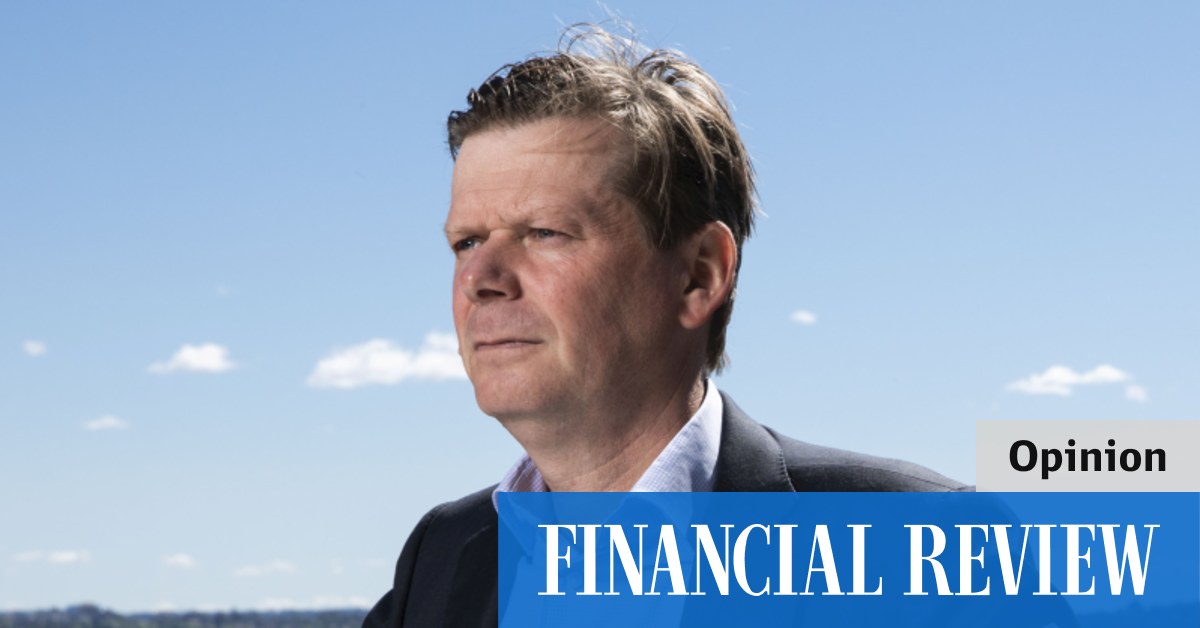 Ares' next big bet on Australia is private credit
Ares, which acquired Asia-Pacific-focused alternative group SSG in early 2020 to lead its regional expansion, understandably wants to expand its exposure to direct lending in Australia, where its business is run by Knox's former colleague at Credit Suisse, Peter Graf.
He and Knox have closely followed the steady rise of global private equity giants during their careers in investment banking, and they say they are happy to be on the other side of the fence.
"We've just seen them grow and in asset classes like credit, real estate, infrastructure and secondaries – it's just amazing," Knox says. "And now the biggest area of ​​growth is probably one of the places where Ares is a global market leader, which is direct lending.
The lessons of Europe
"We believe our emergence and that of some of our global competitors will help grow the direct lending market here.
"One way to think about this is to look at the growth of the European direct lending market since 2007, when Ares started operations there. Australia is a smaller market, but it's not hard to extrapolate where that market might go.
The growing sophistication of the local private equity industry means that its financing needs are changing.
"If you look back six or seven years ago, private equity firms were funding all of their buyouts with bank debt," Graf says. "But it can be difficult for banks to compete against companies like Ares that can take out full funding and hold it."
A private equity firm may also have other funding requirements, depending on the specific needs of the recipient company. For example, the loan may need to include working capital to support a period of expansion or capital to support acquisitions. Often a loan may have to run for a set period before an exit event.
Tailor-made ESG
"Assuming it meets our underwriting criteria, you can tailor terms and pricing to provide a solution to what the private equity firm is looking to achieve," Graf says.
Loans that encourage improved environmental, social and governance performance are also increasingly common.
The SSL that Ares provided to Waste Services has a margin ratchet mechanism that will lower or raise the interest rate depending on whether the waste management group can achieve various sustainability goals.
Graf says it's not hard to imagine a world where sustainability clauses are an integral part of direct lending agreements.
"It will be industry and company specific, though. Not every industry or company will lend itself equally well to the "E" of ESG," he says.
The Waste Services loan is also a good example of how Knox and Graf were able to benefit from Ares' global network.
Livingbridge had worked with Ares in other markets and so contacted Graf and Knox last year as it prepared the Waste Services deal.
"We were able to be quite constructive and move quite quickly," says Graf.
He was also able to draw on experience from other Ares offices as he explored the ins and outs of SSL, which also came in handy when learning about a new industry.
"The platform scale of Ares is powerful," says Graf. "Regularly we call our colleagues and say, 'Hey, we're looking at this, can you explain what worked well, what didn't work?' It was extremely helpful.
Knox says he was impressed with Ares' flat structure and collegiate environment.
dry powder
"Decisions are made quickly but also collaboratively. It is an agile organization.
As public equity markets enter correction territory in early 2022 – Ares' own shares, listed on the New York Stock Exchange, have fallen 10% since Jan. 1 but remain up 30% over the Last 12 months – there have been suggestions that private equity activity and valuations could also come under pressure.
Still, the amount of dry powder in the sector remains high – around $4.25 billion – and there are no signs of a slowdown in transactions yet.
Knox also points out that Ares should be well placed to help steer private equity firms through any difficulties they may encounter.
"We believe that having our capital there and available makes us valuable."
Ares rose to prominence in 2020. Shortly after appointing Knox as its local boss in September of that year, Ares launched a takeover bid for AMP. The tilt was eventually dropped, but Ares remained interested in parts of AMP's highly respected private equity business, and last Christmas Eve there was news of a deal to acquire the company. Australian company's infrastructure debt business for $428 million.
Knox says the AMP team, which was spread across the world, is quickly integrated into the Ares business.
"We have approximately 20 infrastructure debt investment professionals globally and a large asset class which we hope will help us continue to develop the strategy as we seek to deliver attractive returns to our investors."
Obviously, Ares is looking at opportunities in all sorts of areas of the Australian market.
Last month, the group surprised the market by launching a surprise raid on ASX-listed mortgage insurance provider Genworth.
During the raid, investors were told not to expect a full takeover of Ares anytime soon. The acquisition of the stake was seen more as a bet on the dynamics likely to play out in the Australian property market over the next few years, where demand for new loans is expected to remain strong and defaults relatively benign, despite an environment rising interest rates. Ares emerged with his foot on a 15% stake in the company.
Knox politely declines to comment on Ares' intentions at Genworth, beyond pointing out that Ares is proud of his reputation for acting as a good partner.
But he says he sees no limits to what Ares is willing to consider in Australia, and says there are opportunities across Ares' business, spanning private equity infrastructure,… real estate and other forms of credit.
"We have the ability to deploy capital into Ares' strategies to capture opportunities in the Australian market," he said.
"We work closely with our global colleagues to determine the most sensible opportunities and with over US$300 billion ($411 billion) in assets under management, our mandate is to help focus on the right places."