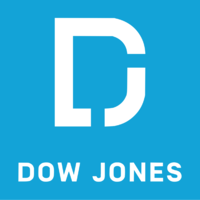 Indian morning briefing: Asian markets mixed as concerns over US debt ceiling ease
GLOBAL MARKETS 
DJIA            34416.99    102.32     0.30% 
Nasdaq          14501.91     68.08     0.47% 
S&P 500          4363.55     17.83     0.41% 
FTSE 100         6995.87    -81.23    -1.15% 
Nikkei Stock    27980.50    451.63     1.64% 
Hang Seng       24492.33    525.84     2.19% 
Kospi            2953.40     45.09     1.55% 
SGX Nifty*      17769.00     140.5     0.80% 
*Oct contract 
 
USD/JPY    111.46-47 +0.05% 
Range      111.51   111.31 
EUR/USD    1.1554-57 -0.03% 
Range      1.1563   1.1552 
 
CBOT Wheat Dec $7.460 per bushel 
Spot Gold  $1,759.60/oz  -0.2% 
Nymex Crude (NY) $77.07 -$1.86 
 
 
US STOCKS 
US stocks rose, erasing losses after a morning marked by large pullbacks across all sectors.
The S&P 500 rose 0.4% as the market closed at 4 p.m. in New York. The Dow Jones Industrial Average gained around 0.3%. The technology-focused Nasdaq Composite Index rose 0.5%.
Equity trading has been bumpy lately as investors grapple with soaring energy prices and a general upward movement in government bond yields. On Tuesday, the S&P 500 recorded its 25th gain of at least 1% for the year. Market momentum seemed to fade earlier in the day when stocks opened lower, but the major indices managed to enter positive territory in the final hours of trading.
 
 
ASIAN STOCKS 
Japanese stocks were higher, driven by gains in tech and electronics stocks, as concerns about the US debt ceiling eased. All developments related to the policy of the government of the new Prime Minister Fumio Kishida were closely watched. The Nikkei Stock Average rose 0.7% to 27,723.50.
South Korea's benchmark Kospi rose 1.4% to 2,948.75 in early trading, led by internet, auto and shipbuilding stocks. The easing of concerns about the US government's debt ceiling and the overnight recovery of Wall Street from its first losses have bolstered investor confidence. Strong South Korean current account data for August also contributed to optimism.
Hong Kong stocks rose amid gains in real estate-related stocks as investors appeared to have ignored the sector's liquidity concerns. Chinese energy majors were down, penalized by falling oil prices after Russia and the United States said they would help ease the energy crisis. The benchmark Hang Seng index was up 2.1% to 24,455.40 and the Hang Seng Tech index was up 3.3% to 6,059.46.
Mainland Chinese markets are closed Thursday for a public holiday.
 
FOREX 
The yen weakened against the G-10 and Asian currencies amid risk sentiment. Heightened risk was avoided, Mizuho Bank said, noting Republicans' proposal to extend the US debt ceiling until December, and assurances from Russia and the United States that they can provide energy supply. to appease the electricity crisis threatening to hamper the global economy. . USD / JPY rose 0.1% to 111.48, SGD / JPY gained 0.1% to 82.05 and AUD / JPY rose 0.2% to 81.18.
 
METALS 
Gold was little changed at the start of Asian trading, after rising overnight as US Treasury yields fell. Investor demand for the precious metal was likely to be driven by growing fears of higher inflation, ANZ said. The debate over the US debt ceiling could support some short-term safe-haven purchases, he added. Oanda put gold support at $ 1,750 / oz and resistance at $ 1,785 / oz. Spot gold fell 0.2% to $ 1,759.60 / oz.
 
OIL SUMMARY 
Oil was down at the start of Asian trading, taking inspiration from natural gas prices which fell overnight, following comments from Russia and the United States that they would alleviate the current energy crisis. Russian President Vladimir Putin has said the country is ready to increase gas supplies to Europe, while US Secretary of Energy Jennifer Granholm has raised the possibility of a release of oil from the reserve. strategic government oil. Rising oil inventories in the United States also put pressure on prices, according to EIA data. First-month Brent fell 0.1% to $ 81.01 / bbl, while WTI fell 0.3% to $ 77.18 / bbl.
 
 
TOP HEADLINES 
White House Plans Biden-Xi Call in Coming Weeks 
Stocks Close Higher After Morning Selloff 
Democrats Weigh GOP Offer for Short-Term Debt-Limit Extension 
Justice Department Sets Up National Cryptocurrency Enforcement Team 
Natural Gas Prices Take Wild Ride After Putin Comments 
Builders Hunt for Alternatives to Materials in Short Supply 
Coal Shortages Push Up Prices, Weigh on Economies 
U.S. private sector payrolls jump in September, ADP says 
Federal Judge Blocks Texas Abortion Law 
NATO Kicks Out Eight Russian Officials 
Biden Administration to Spend $1 Billion to Boost Rapid Covid-19 Tests 
Facebook Slows New Products to Examine Possible Impact 
World's First Malaria Vaccine Gets WHO Backing 
The Theranos Trial: Former Safeway CEO Testifies Over Failed Partnership 
Magazine Publisher Meredith Agrees to Be Sold to Barry Diller's IAC 
Twitter Sells Mobile Ad Firm MoPub to AppLovin for $1.05 Billion 
NASA Says Boeing's Starliner Won't Attempt Launch Again This Year 
GM Aims High on Revenue, Challenges Tesla With Electric SUV 
 
 
(END) Dow Jones Newswires
October 06, 2021 11:15 p.m. ET (3:15 a.m. GMT)
Copyright (c) 2021 Dow Jones & Company, Inc.