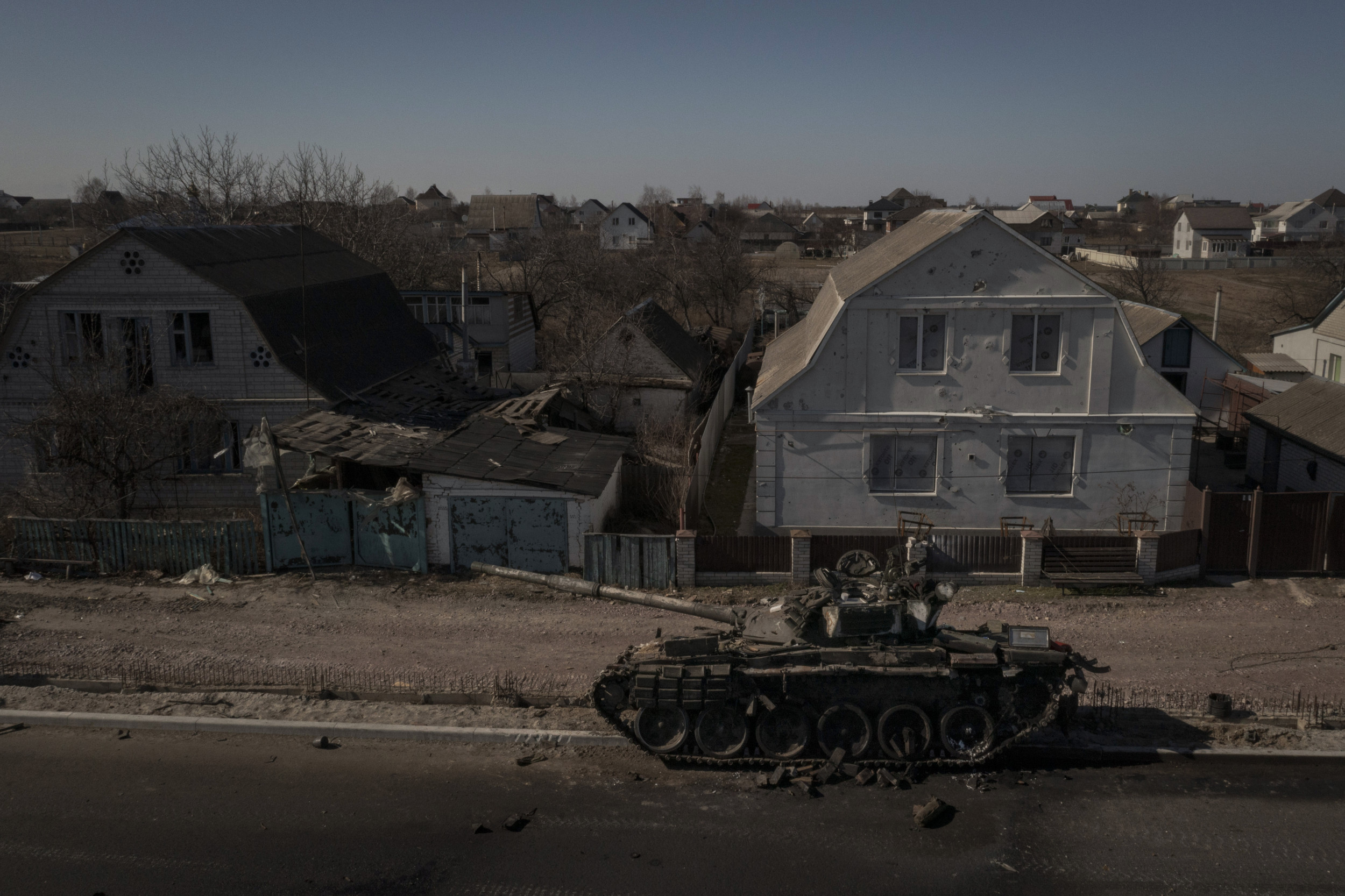 Russian forces close in on Kiev
Zelensky slams Russian 'lies' over hospital attack
In a video address on Thursday, Ukrainian President Volodymyr Zelensky denounced Russian "lies" about the Mariupol hospital attack and promised to punish Russian propagandists.
Zelensky said Russian state media lied that there were no civilians in the building and that "nationalists" took up positions there.
"They lie confidently, as always," he said. "War crimes are impossible without the propagandists covering them up."
Russian forces say the attack on a maternity ward in Mariupol was a "staged provocation" by Ukraine and that the hospital was not operational and was used as a base for neo-Nazi radicals.
Twitter has since deleted tweets from the Russian Embassy in the UK making these claims.
"We have taken enforcement action against the Tweets you referenced as they breached Twitter rules, in particular our hateful conduct and abusive behavior policies relating to denial of violent events," the company told the BBC. .
Zelensky's message to Russian propagandists was simple: "You will bear the responsibility like all those who give the order to bomb civilians.
He pledged to seize their property and prosecute them for their "complicity in war crimes".
"War always beats the victims and the aggressor," he said. "The abuser doesn't realize it until later. But he still realizes it and still suffers."
Zelensky also said Ukraine continues to provide humanitarian corridors for evacuations and deliver food, water and medicine.
"Russian troops have created a humanitarian catastrophe in Ukraine," he said, adding that Russian "monsters" would "torture" and "humiliate" the Ukrainian people "to give their propaganda channels new material."
He thanked European leaders for their support and the Ukrainian forces for the defense of their country.
"We have not become slaves and we will never become [slaves]", he said. "Because it is our spirit, it is our destiny."
Finally, Zelensky promised that after Ukraine's victory they would rebuild the country to "get rid of all traces of the Russian invasion".